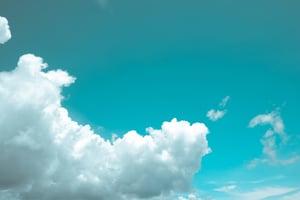 Empower Your Business With Cloud Solutions.
Cloud
Cloud migrations solutions that increase scalability, save money, improve agility, enhance security and simplify IT management.
Cloud migration, whether you're moving internal systems and storage to the cloud for the first time or moving from one cloud partner to another, provides businesses with access to a multitude of benefits.
Cloud solutions enable businesses to adapt to market demands quickly, provide access to advanced features, drive innovation, and securely store and manage sensitive data. Cloud also streamlines IT management, freeing up resources, meaning it's essential for any business looking to stay competitive, agile and secure.
Brighter's cloud consultancy solutions deliver expert guidance and support for businesses looking to harness the power of cloud to optimise their operations, enhance security and, ultimately, drive growth and innovation.
Our Services
Leveraging Cloud Capabilities
Our cloud solutions are designed to help businesses successfully migrate to and optimise their use of cloud technologies.
Our Approach
Our highly strategic and tailored approach sees us work closely with businesses to gain a complete understanding of their unique needs and objectives. We thoroughly assess the current technology landscape and provide expert guidance on the ideal cloud adoption and migration strategy.
Cloud Transformation
Today's businesses require a cloud solution tailored to their precise needs and objectives.
We work closely with clients to help them select the right cloud vendor/s, and migrate their internal systems and storage to the cloud, typically through Infrastructure as a Service (IaaS) or Platform as a Service (PaaS) approaches.
Cloud to Cloud
Our experts help businesses looking to migrate from their existing cloud partner to another. We provide guidance and hands-on support for navigating a major cloud migration project, ensuring a smooth transition and the utmost security while maximising the benefits of the new cloud environment.
Industries
Where We Operate
Our solutions are tailored to address the specific needs and challenges of businesses operating in diverse industries, spanning banking, healthcare, manufacturing, power and beyond. By leveraging our extensive expertise and insights, we can provide flexible, tailored solutions that align with each client's unique goals.
Contact Us
Get In Touch
Contact our friendly and knowledgeable team today, and let us help you achieve your business goals.