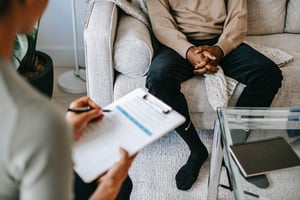 Strategic Solutions to Business Problems.
Actuarial
We provide more than just a service. You get a bespoke solution for your unique business needs, implemented with a people-first approach by our team of experts.
Our highly experienced and skilled team of actuarial consultants are specialists in performing review, as well as undertaking end-to-end delivery of projects in areas including IFRS 17 methodology and implementation, capital modelling, reserving, pricing and valuation; and training in IT systems.
Services
Experts in Safeguarding
Modernisation
We help insurance functions meet higher expectations through an assessment of their processes, systems, and governance.
Technical Solutions
We support our clients with a range of actuarial modelling systems, from design to implementation and maintenance.
IFRS 17 Solutions
We work alongside our clients to help them comply with IFRS 17, providing a local perspective to meet their unique requirements.
Contact Us
Get In Touch
Contact our friendly and knowledgeable team today, and let us help you achieve your business goals.