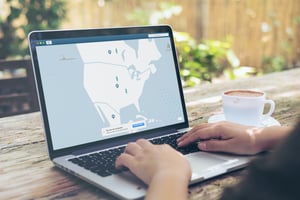 Advanced Data Protection
Data Privacy
Empowering you with enhanced knowledge and capabilities in handling and safeguarding data.
Data is not just an asset; it carries tangible implications, such as maintaining customer trust and complying with regulations.
Businesses operating in all industries must effectively manage, protect and ensure the privacy of all data forms, including customer, employer, business, intellectual property and more.
Our expert Data Privacy team are knowledgeable in industry, country and service-specific data regulations, including GDPR, CCPA, PECR, FERPA, and HIPAA. We can help your business navigate all data requirements to ensure complete compliance and protect your data assets.
Our Services
Streamlining Compliance
Our Data Privacy solutions ensure full compliance with data privacy regulations, allowing businesses to effectively mitigate risks.
Strategy
We work closely with businesses to develop a best-practice strategic approach to protecting sensitive data, which includes implementing data privacy measures and ensuring compliance with applicable regulations and guidelines.
Taking Action
Your dedicated Brighter consultant will act as an extension of your team, assisting with Data Privacy Impact Assessments (DPIAs), privacy audits, breach management, policy maintenance, and employee training.
Tailored
Brighter's bespoke approach ensures that data privacy practices are directly aligned with the unique requirements of each business, safeguarding customer trust and minimising risk at the heart of what we do.
Industries
Where We Operate
Our solutions are tailored to address the specific needs and challenges of businesses operating in diverse industries, spanning banking, healthcare, manufacturing, power and beyond. By leveraging our extensive expertise and insights, we can provide flexible, tailored solutions that align with each client's unique goals.
Contact Us
Get In Touch
Contact our friendly and knowledgeable team today, and let us help you achieve your business goals.