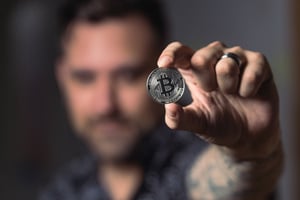 Cryptocurrency
Empowering you with robust compliance, streamlined processes and effective risk management.
Long-term safeguarding and success.
Most activities, including technology and cybersecurity, are performed in-house in the fast-growing and unpredictable cryptocurrency industry. However, with increased scrutiny and regulation from governments and financial regulators worldwide, change management consultants play a crucial role in helping firms navigate the complex regulatory landscape.

Brighter provides strategic guidance and support to firms operating in the cryptocurrency space, helping develop robust compliance strategies that minimise the risk of legal and financial repercussions.

Our subject matter experts also assist in streamlining processes, implementing effective governance structures and enhancing risk management practices, ensuring firms can foster long-term success in this ever-evolving industry.
Solutions
How Can We Help
Our tailored solutions help cryptocurrency firms adapt to changing regulatory requirements and safeguard their operations.
Contact Us
Get In Touch
Contact our friendly and knowledgeable team today, and let us help you achieve your business goals.