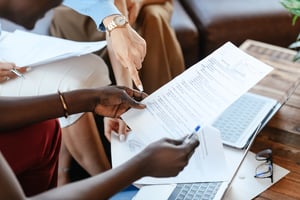 MI
Streamlining data collection, presentation and analysis for informed decision-making.
Financial Crime
How can we help?
Creating accurate and actionable management information (MI) is critical to helping firms tackle financial crime, manage risks and ensure sound governance practices.
At Brighter, we have the experience and expertise to assist your organisation in several MI-related areas. Often, leadership teams need a clearer vision of the information they would like to see, so we identify what MI is useful at board, executive committee and management meetings on a daily, weekly, or monthly basis.
In addition, we help with the creation of MI, whether it's through an ETL layer, individuals submitting information or a hybrid of the two. Utilising the latest technologies and tools, Brighter will ensure your MI is accurate, reliable and delivered in a format that is easy to understand and act upon.
Insights
Thought Leadership, Case Studies & Whitepapers