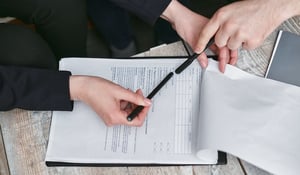 Procedures & Controls
Ensuring everyone in your organisation can identify and mitigate risks effectively.
Financial Crime
How can we help?
Procedures are critical to any successful organisation and must be robust and simple enough for day-to-day use.
Our team of experts work with firms across a wide range of industries to develop procedures that are not only easy to understand, practical and user-friendly but also offer zero ambiguity or room for misinterpretation.
We go beyond authoring quality and comprehensive procedures to provide employees with bespoke training and certification, so you can be confident employees are equipped with the necessary knowledge and skills to follow procedures.
Insights
Thought Leadership, Case Studies & Whitepapers