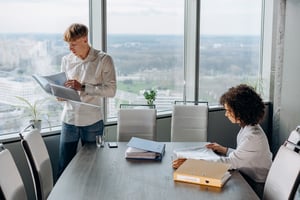 Risk
Ensuring you effectively identify, assess and manage your organisation's risks.
Financial Crime
How can we help?
A thorough understanding of risk is critical to your organisation's day-to-day running and combating financial crime.
The team of experts at Brighter will work with you to conduct a thorough assessment of your products, services, customers, geographies and other areas of your organisation that could pose risks. We'll help you identify and prioritise the most critical risks and develop a comprehensive programme of controls to mitigate those risks.
Our solutions are tailored to your organisation's values and culture and designed to help optimise your risk management efforts, minimise losses, and provide robust protection from financial crime.
Insights
Thought Leadership, Case Studies & Whitepapers