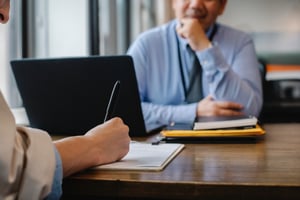 Screening
Our experts ensure comprehensive system management for screening alerts and regulatory compliance in financial crime risk management.
Financial Crime
How can we help?
We understand that screening solutions, regardless of whether they are established market-leaders or lesser-known systems, are only as effective as their rules and the people who manage the alerts.
That's why our comprehensive approach to screening system management involves our experts assessing risks, roles, and alert recording to ensure your system generates appropriate alerts and your employees fully understand their roles in working with and documenting actions taken.
With our expertise in this area, we ensure your systems and controls are delivering the results both your firm and regulators expect, helping you effectively manage the risks associated with screening for financial crime.
Insights
Thought Leadership, Case Studies & Whitepapers