Brighter Consultancy is thrilled to announce its exciting new collaboration with Honeycomb Racing.

Honeycomb Racing is James Gillespie's High School's F1 in Schools team, and we're delighted to help them in their efforts as they strive for success at the World Finals.

F1 in Schools is a STEM-based project that challenges students to make use of both engineering and entrepreneurial skills. The primary component of the competition involves designing, testing, and manufacturing a miniature F1 car which can be raced along a 20 metre track, propelled by a CO2 canister. Just like its professional counterpart, F1 in Schools adheres to a strict set of regulations that must be adhered to diligently at every stage of the competition.

Between October 2022 and January this year, Honeycomb showcased they remarkable skills as they triumphed in both the Regional and National finals. Their exceptional performance earned them the prestigious titles of best engineered car and fastest car, securing their place at the world final. The team consists of 4 incredibly talented individuals, each possessing their own unique set of skills to help bring success on the track.

Many of us at Brighter have a long interest in motor sports so much so that is our second sponsorship of a team in this competition. Project Management is one of the components that the team are judged on which is an excellent fit for us and an area we are keen to support.

Additionally, the team are creating a legacy for future F1 in School teams in Scotland with the purchase and installation of the 20 metre track so that others can use the hub at James Gillespie's to test their concept cars.

We look forward to supporting the team, and we'll be rooting for them at the World Finals, which will be held in Singapore in September this year.

Follow Honeycomb Racing on Instagram for regular updates.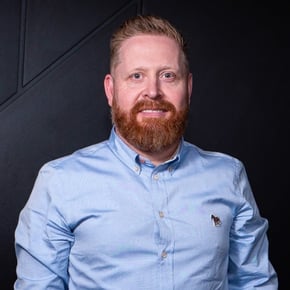 Graham Bailey
Graham has more than 25 years experience in the Financial Services industry across the Insurance and Banking landscape. Graham has deployed a number of change initiatives from large regulated programmes (AML/ICB) to offshoring projects leading multi-functional teams to realise business outcomes.